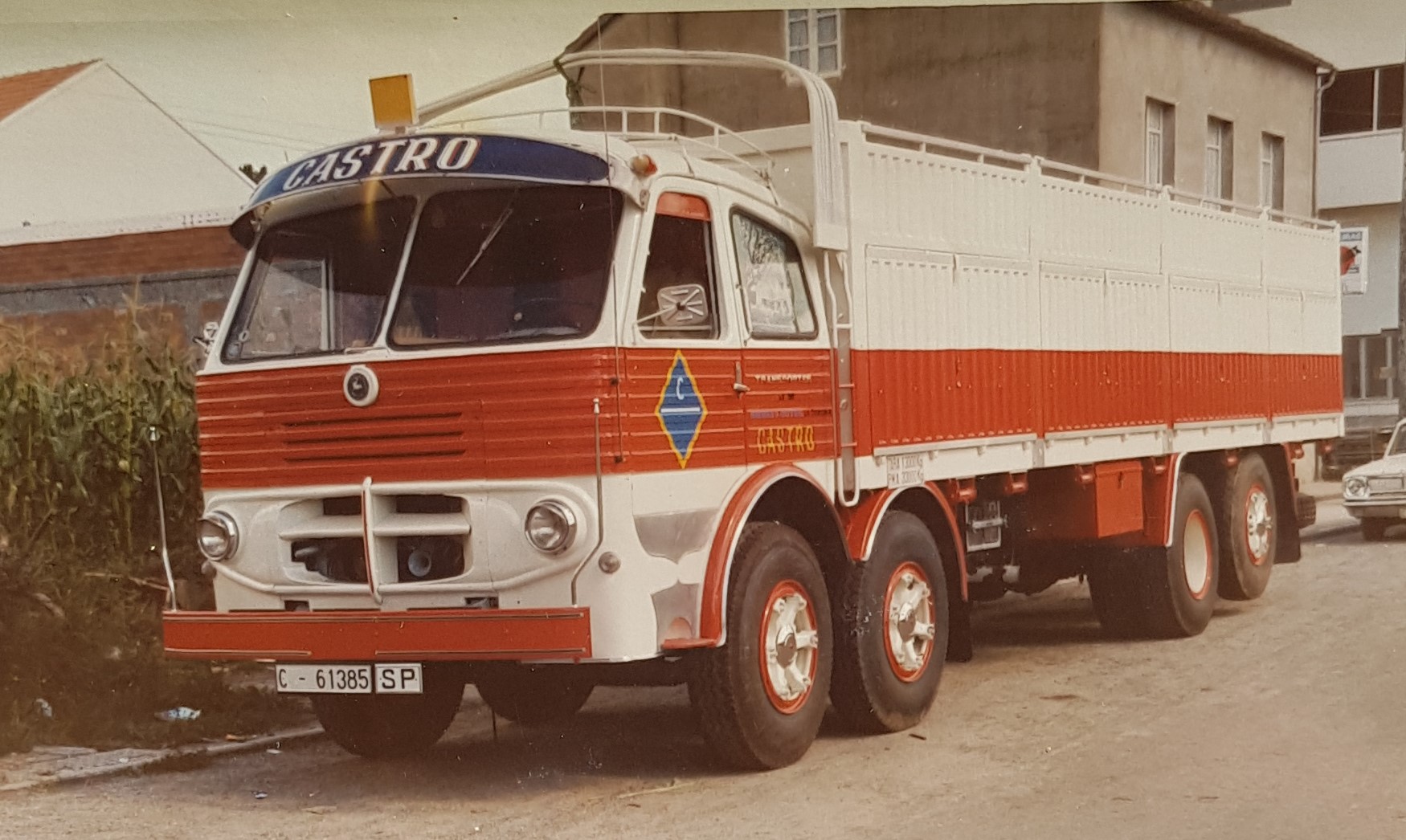 Information and milestones
1973
To this year the beginnings of the company go back to the legendary Pegasus C-61385 and to the name of the founder Mr. Genebrando Castro Martínez doing national and international transport by road. The first international transports were made in the year 1991 to France and Portugal as a destination with the transport of stone and wood materials. 
1985
The first building works were finished in Outes (A Coruña). Place where the company has had its headquarters, until recently we have moved the activity to the industrial park of Sigüeiro with the building of logistics warehouse and central offices. 

2007
At this point the 2nd generation assumes the management of the company, staying loyal to the foundational principles of solvency, quality of service and high value for the client, as well as permanent equipment renewal. 

2012
We began our expansion plan with several delegations, located in Barcelona and Zaragoza. 
We also have an extensive fleet of trucks and platforms to provide service to all of our clients and fulfill all their needs. 

2017
We inaugurate our new facilities: offices, workshops and logistic warehouse in the central Galician city of Sigüeiro, increasing the range of services we offer, trying each day to better fulfill our commitments. 

2018-2020
Implementation of the current strategic plan.